Fixing up derelict Communist-era apartments is losing its allure for Berlin property developer Stefan Klingsoehr after two decades of rising profits as Chancellor Angela Merkel clamps down on rents.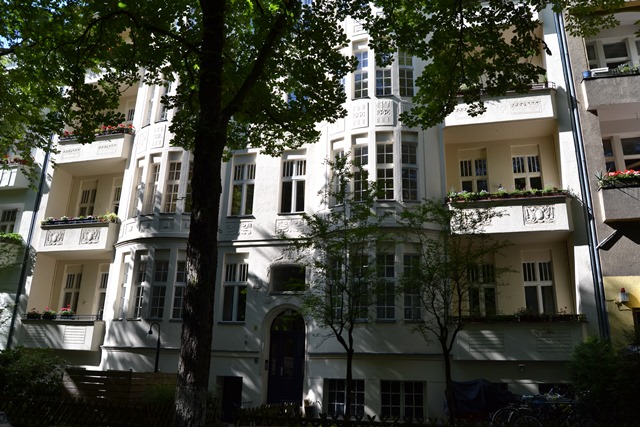 Merkel's Christian Democratic bloc and the Social Democratic Party agreed to cap rents on new leases and limit increases after renovations in their four-year government agenda presented yesterday. U.S. and Canadian investors seeking a slice of Klingsoehr's returns are already withdrawing.
"I'm not going to invest in existing housing any more," Klingsoehr, chief executive officer of Klingsoehr Unternehmensgruppe, said by phone. Foreign asset managers who once invested in his projects are concerned the tightened rules, floated during the election campaign, will cut their returns. "All the ideas proposed by the coalition will throw us back into a climate that will make property owners not want to spend money on renovations," said Klingsoehr.
Story: Merkel Takes Germany From Nuclear Energy to Green
Rising rents fueled by a housing shortage in cities such as Berlin, Hamburg and Munich led Merkel to promise relief for renters during her campaign this year after the Social Democrats seized on the theme. The pledge is part of the proposed third-term coalition contract that Merkel negotiated with the SPD after she won the elections on Sept. 22.
Developers spent 119 billion euros ($162 billion) on new residential construction and large-scale renovations in Germany in the first nine months, 2 percent more than a year earlier, according to Germany's Federal Statistics Office.
Increases Capped
If the coalition proposals become law, landlords will be barred from signing new leases with rents that are 10 percent above the neighborhood average. Renovation costs could be passed on to tenants for 10 years, instead of indefinitely.
Story: Germany Loves Merkel, So What's Keeping Her From Governing?
Those two rules will reduce the profit that developers make when fixing up apartments with the intention of raising rents, said Andre Adami, residential analyst at Berlin-based research firm Bulwien Gesa AG.
Rents in Germany's largest cities rose 10 percent in the past two years, according to data compiled by online broker ImmobilienScout 24.
In response, Merkel plans to give states the power to regulate rents in cities with a proven housing shortage, according to the coalition pact, which the SPD is putting to a vote by its membership next month before it can take effect.
Story: How Poland Became Europe's Most Dynamic Economy
Regulation may reduce the incentive for developers to build new homes, the Bundesbank said in a report on Oct. 21.
"Capping rents is counterproductive," the Bundesbank said. "Market-related incentives for investments must remain in place."
Housing Shortage
Germany has a housing shortage because construction is lagging behind demand as the number of households grows. Germany needs 250,000 new homes per year, according to the Federal Building and Urban Development Ministry. Developers will build 230,000 homes this year, the most since 2003, compared with 200,000 in 2012 and 183,000 in 2011, according to data compiled by the German Construction Federation ZDB.
"The rent explosion that we've seen, with new leases rising 20, 30 or 40 percent will be significantly curbed," Burkhard Lischka, a national SPD lawmaker who helped write the contract, said in an interview. "It's a very balanced regulation that addresses specific areas where there are shortages" and won't crimp new construction, he said.
Rents are vital to government policy in Europe's biggest economy, which has one of the lowest homeowner rates in Europe. About 53 percent of Germans own their homes, compared with 70 percent in the U.K. and 72 percent in Italy, data compiled by LBS Research shows. In the U.S., the figure is 65 percent, according to the Census Bureau.
"It always sounds better for politicians to say they're going to fight for affordable housing," Klingsoehr said. "The government wants to eliminate a housing shortage but they're going to achieve the exact opposite: homes will become scarcer."